Provost and Senior Vice President of Academic Affairs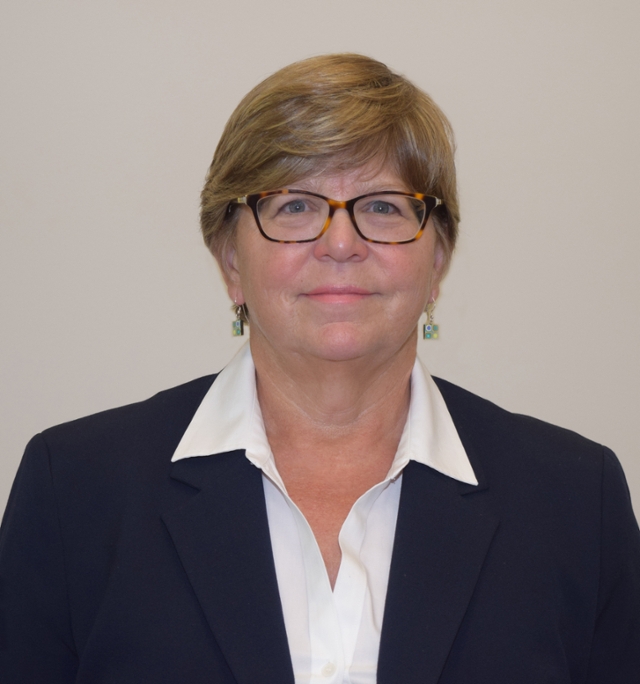 Karen Olmstead was appointed Provost and Senior Vice President of Academic Affairs at Salisbury University in December, 2018. Dr. Olmstead oversees the University's four endowed schools, College of Health & Human Services, Honors College, University Libraries, Center for International Education, Registrar and Graduate Studies & Research. She also is responsible for academic policy and budgeting, curriculum, faculty development, student advising and support, assessment, instructional technology, accreditation and University outreach including the Ward Museum of Wildfowl Art, the Bosserman Center for Conflict Resolution and Delmarva Public Radio.
Dr. Olmstead previously served as Dean of SU's Henson School of Science & Technology where she had responsibility for STEM and several healthcare-related programs. Before coming to SU in 2008, she held several leadership positions at The University of South Dakota including Associate VPAA & Graduate Dean, Director of University Honors & Undergraduate Academic Programs, and Chair of Biology.
An ecologist by training, Dr. Olmstead has published many articles in refereed journals, given more than 50 conference and invited talks, and won several major grants and philanthropic gifts in support of university programs for undergraduate research and science outreach to American Indian communities, integration of service learning into the curriculum, teaching and learning, and to increase recruitment, retention, and graduation of STEM majors. Her work as an educator and in science outreach has been recognized by several awards including USD's Professor of the Year and the University of Delaware's Presidential Citation for Outstanding Achievement.
Dr. Olmstead received her Ph.D. in Entomology from the University of Maryland and her B.S. and M.S. from the University of Delaware. She is a 2010 alumna of Leadership Maryland and her professional service has included chairing the Committee on Comprehensive Institutions for the Council of Colleges of Arts & Sciences and serving on the Board of Directors for Special Olympics Maryland. She and her family enjoy living on Maryland's beautiful Eastern Shore.