Welcome to the SU Experience
The Salisbury University Admissions team is here to assist our future Sea Gulls. Getting to know our beautiful campus is an important part of the college decision-making process. Explore our campus visit opportunities below! If you have any questions, don't hesitate to call us at 410-543-6161 or email admissions@salisbury.edu. We are here to help!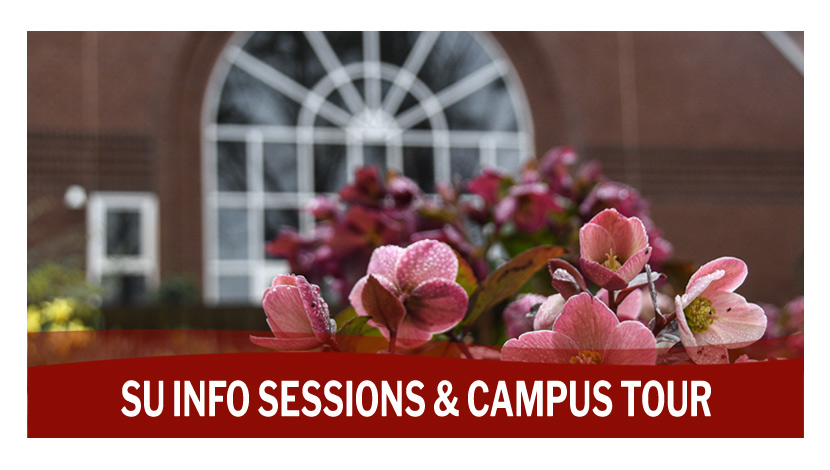 SU Info Session & Campus Tour
Our Daily Information sessions and tours consist of a 30 minute information session given by an Admissions Counselor followed by a 90 minute student-led campus tour. These are offered Monday - Friday at 9:30 AM and 1:30 PM. Sign up here for your tour today!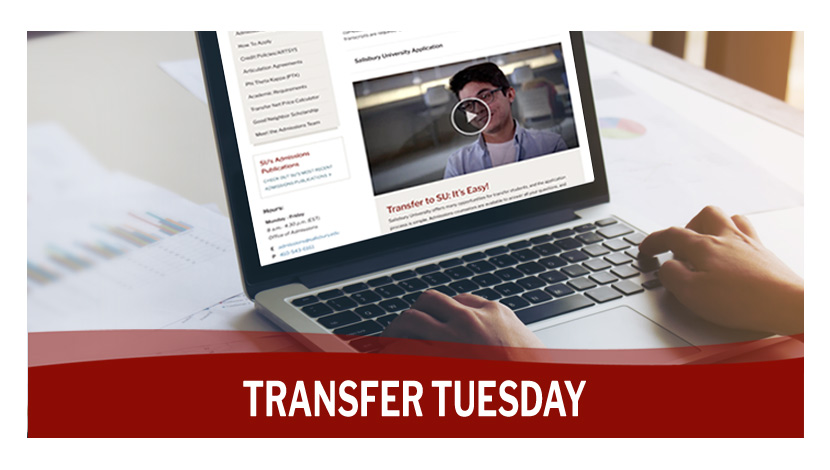 Register for a Transfer Tuesday Appointment
We welcome you to consider transferring to SU! Register here for a live session with our Transfer Admissions team. We are here to answer your questions. Or learn more about how to apply to transfer now.
Open House
Spring 2024 Open House Dates coming soon!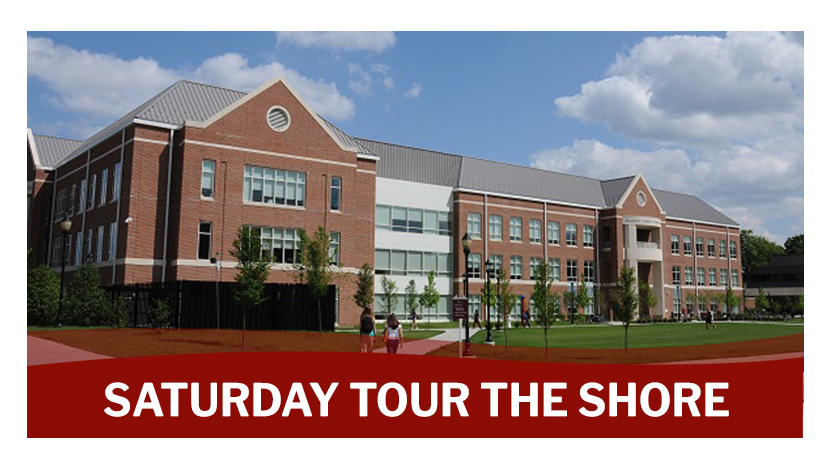 Saturday Tour the Shore
Our Saturday Tour the Shore program consists of a 30 minute information session given by an Admissions Counselor followed by a 90 minute campus tour led by a student host. These are offered on select Saturdays at 10:00 a.m. and 11:00 a.m.. Register for a Saturday Tour the Shore event.
Virtual Experiences
There are many ways to discover all that SU has to offer, right from your own home.  Take a look around with our 360-degree virtual tour and NEW student-guided video tour to see our beautiful campus and facilities, with students who call the campus home.
Group Visits
We host group visits for up to 80 students in grades 9-12 on Tuesday, Wednesday, and Thursday each week at 10:30 AM and 2:30 PM. We are unable to accommodate elementary school or middle school student groups. All student visitors must be of high school age (or older). One chaperone is required for every 15 students.
Group visits consist of a 30-minute information session presentation and a walking tour led by student hosts that lasts approximately 90 minutes.
To schedule a group visit, please email LSBROWN@salisbury.edu. The visit request should be submitted at least 2 weeks prior to the planned visit date. Group visit requests must be confirmed by the Office of Admissions based on the availability of student hosts, staff, and space. Please allow up to 72 business hours for an email confirming your visit.
More Ways to Connect
SU has so much to offer you. From student clubs to campus events to athletics, there's always something going on, and all your friends at SU will be there with you.
Social Media:
Follow us on social media to find out more about admissions, updates, student life and everything SU.  @FLOCKTOSU
Office Hours:
Monday - Friday 8 a.m.- 4:30 p.m. (EST)
Email:  admissions@salisbury.edu
Phone: 410-543-6161
Meet Your Admissions Counselor
We encourage you to introduce yourself to our team of Admissions Counselors who assist students from your area. This person can serve as your point of contact through all steps of the admissions process at Salisbury University. If you haven't attended an information session, campus tour, or open house, we encourage you to schedule a visit!
Want to Find Out More About the Area?
Just where exactly is Salisbury located? And what is the surrounding community like? We invite you to explore all the Eastern Shore has to offer, from the bay to the beach.
30
Minutes from the beach
2
HOURS FROM WASHINGTON, D.C., BALTIMORE AND PHILADELPHIA