Technology in the Library
The SU Libraries offer many services and a variety of equipment to help faculty, staff, students, and community members in their academic pursuits.
Computers & Study Spaces
There are over 300 computers, both PCs and Macs, located throughout the Guerrieri Academic Commons that are available for public use.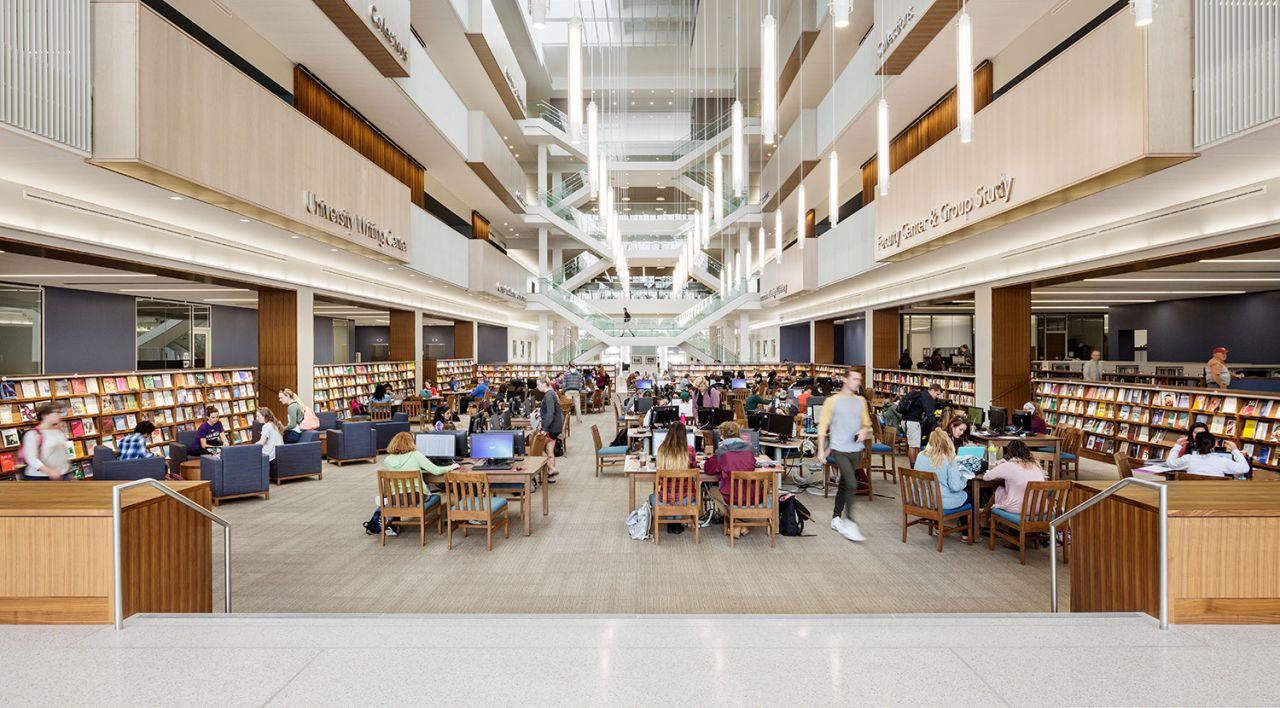 There are also numerous study spaces throughout the building. For quiet study, visitors can go to the reading areas located on the third floor along with our library general collection. The third floor reading rooms are designated quiet areas where talking above a whisper is not allowed, and they are isolated from the rest of the building so that as little sound gets through as possible. Note that there are very few computers in these areas (located in study carels in the southwest corner of the building), so you may need to bring your own or check out a laptop from the Library Service Desk if you need a computer.
There are also study spaces located throughout the building on every floor that allow for casual conversation. You can grab a seat overlooking the atrium, or settle in near the café at one of the many bench seats.
If you would like a private study space for a group, there are 15 group study rooms in the building as well. The second floor study rooms can be reserved online, while the first floor rooms are available on a first come, first served basis. See our building maps for study room locations.